The round 5 of the "Candidates" tournament concluded in a manner not unexpected from a competition with classical time controls. In particular, a tourney with 8 elite, 2700+ rated individuals.
Liren vs Radjabov
The top seed, GM Ding Liren from China, had the black pieces against Azerbaijani GM Teimour Radjabov. The opening that Liren opted for featured a queenside fianchetto bishop to counter Teimour's Catalan Bishop. The game was level between the 2 superGMs for the first 25 moves when the tides started shifting in the favour of Liren. Unfortunately, the Chinese GM was unable to spot a decisive move towards the end of the first set of time controls i.e. move 40, and blundered away all his advantage. The players agreed to a draw after playing 50 moves.
Caruana vs Rapport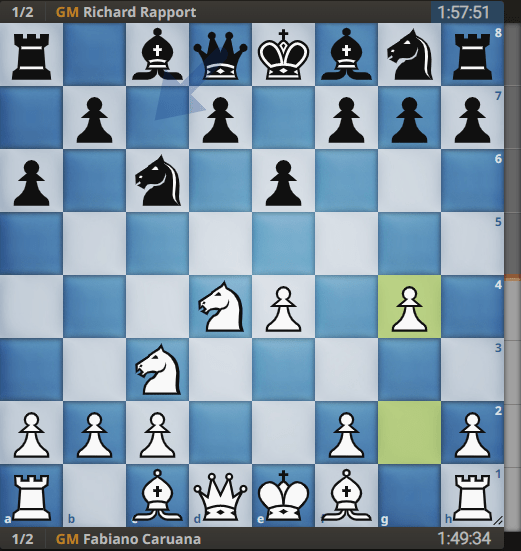 The game between American GM Fabiano Caruana, winner of the 2018 Candidates tournament, played white against Hungarian GM Richard Rapport. Rapport looked to the Taimanov version of the Sicilian to get a good result against Caruana. The game featured an interesting idea by Caruana within the first few moves itself with "6.g4!" But it ultimately ended in a draw within 30 moves via threefold repetition.
Firouzja vs Duda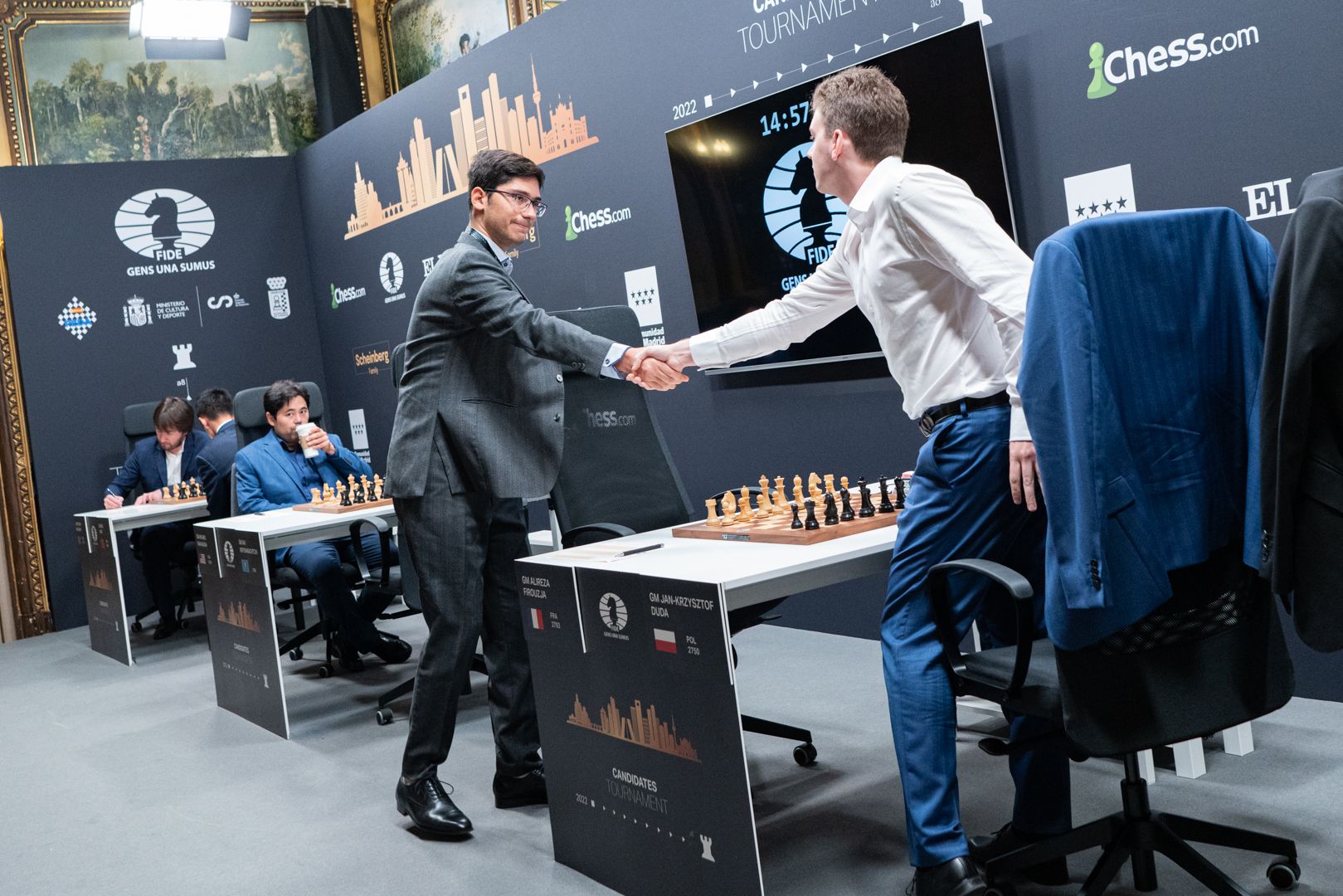 Meanwhile, Alireza Firouzja the youngest in the field was reeling from a defeat by Ian Nepomniachtchi in the previous round. And thus, hoped to bounce back against the Polish GM Jan-Krzysztof Duda. The Pole employed the Petroff Defence. It is considered a solid response against 1.e4 since it leads to balanced positions and numerous opportunities for simplifications. The game culminated with a draw by threefold repetition.
Nakamura vs Nepomniachtchi
The 'main event' so to speak, was the game between vastly popular Twitch streamer Hikaru Nakamura with the white pieces, facing Ian Nepomniachtchi (the winner of the 2020-21 Candidates Tournament). This game too, was a Russian Defence, employed by the Russian who was, no doubt, very well-versed with the opening. The game observed parity between the 2 players for the most part with Nakamura holding a slight advantage near the end. But alas, was unable to make anything of it. Thus, this game also ended with a draw.
All 4 games of round 5 resulted in shared points by the 8 Grandmasters. Ian Nepomniachtchi held onto his sole lead with a score of 3.5/5.
The FIDE Candidates Tournament 2022 takes place from the 17th of June to the 5th of July in Madrid, Spain, deciding the challenger of World Champion Magnus Carlsen in the FIDE World Chess Championship 2023. The tournament is played as a double Round-robin with 14 rounds.