Round 6 of the FIDE 2022 Candidates held on 23/05 featured exciting games as if to make up for all the draws in the previous round. The players engaged in bouts of exciting and creative chess with a high degree of engine-like precision in their moves.
Nepomniachtchi- Duda 1-0
The clash between the winner of last years' Candidates and the winner of the FIDE world Cup was one to behold. It was the chess equivalent of a no-holds-barred fighting match.
Ian, with the white pieces had opted for a King's Indian Attack, something that is not the usual fare in classical games. This might have been exactly what he was after, to catch Duda by surprise. Still, the game was more or less even in the starting stages but Nepo kept on stunning with his accuracy. The Russian put on a marvelous display of pawn play by launching a pawn storm against Duda's kingside. He succeeded in stripping Duda's king of his safety and trapping his light-squared bishop.
By move 33, Ian was completely winning. But on move 34, Duda, in a last-gasp attempt, set a trap which would have led to a forced draw. Unfortunately for the Pole, Nepomniachtchi was wise to it and played the best response. Duda resigned immediately after, bringing Nepo's points tally to an impressive 4.5/6.
Radjabov- Rapport 0.5-0.5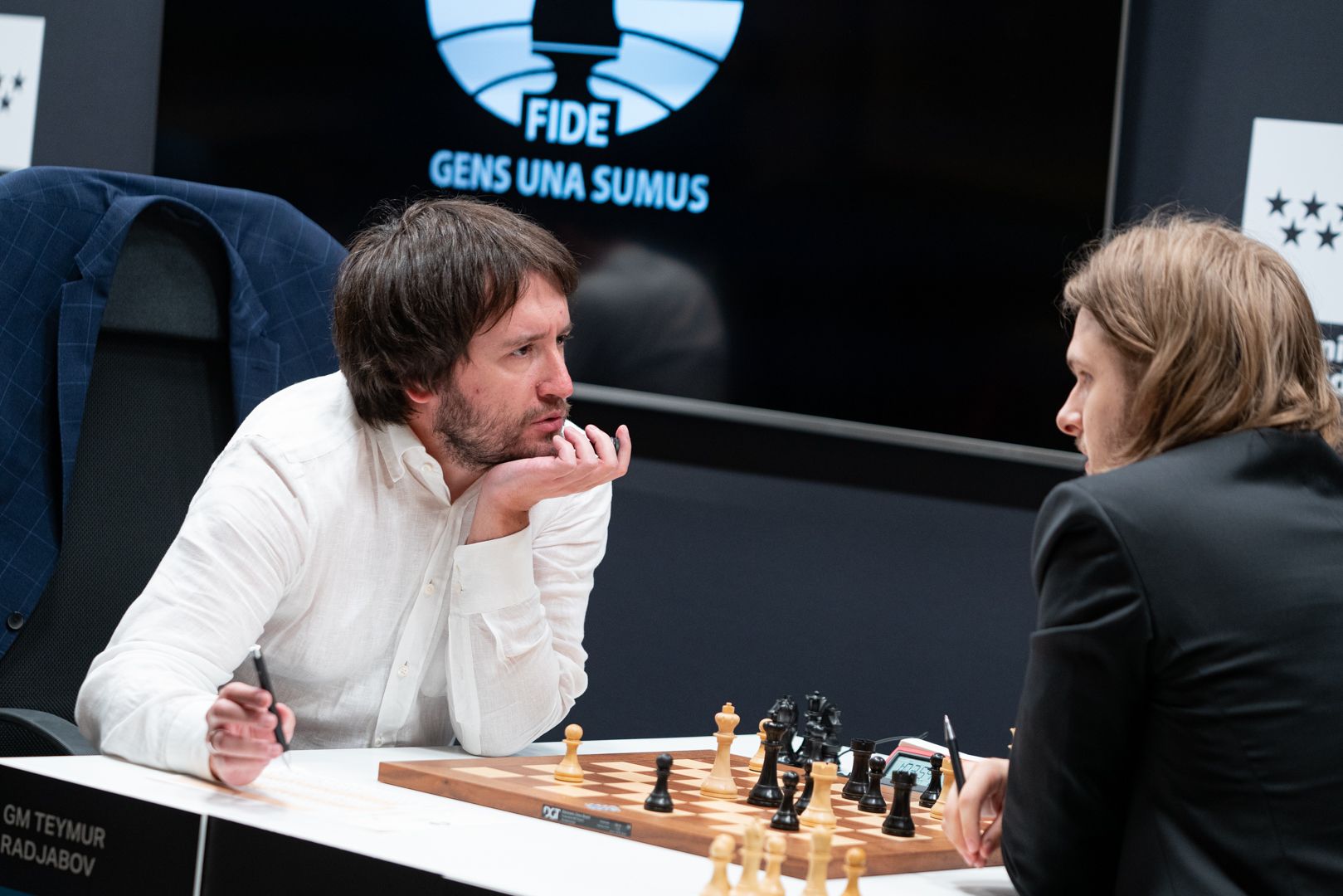 Rapport played the Taimanov Sicilian again, the opening he'd used in all 3 of his games with black. For the first 16 moves, he hadn't used more than a few minutes of his time. His first 'big think' of the game occurred on move 17, for which, funnily enough, he used 17 minutes of his time.
Around move 30, Radjabov was down 2 pawns but with Rapport's pawn structure being abysmal, there was a chance. And that chance did arrive at move 39 when Teimour had the opportunity to seize the initiative. However, the Azerbaijani was down to 4 minutes of time on the clock and settled for a draw instead.
Nakamura-Liren 0.5-0.5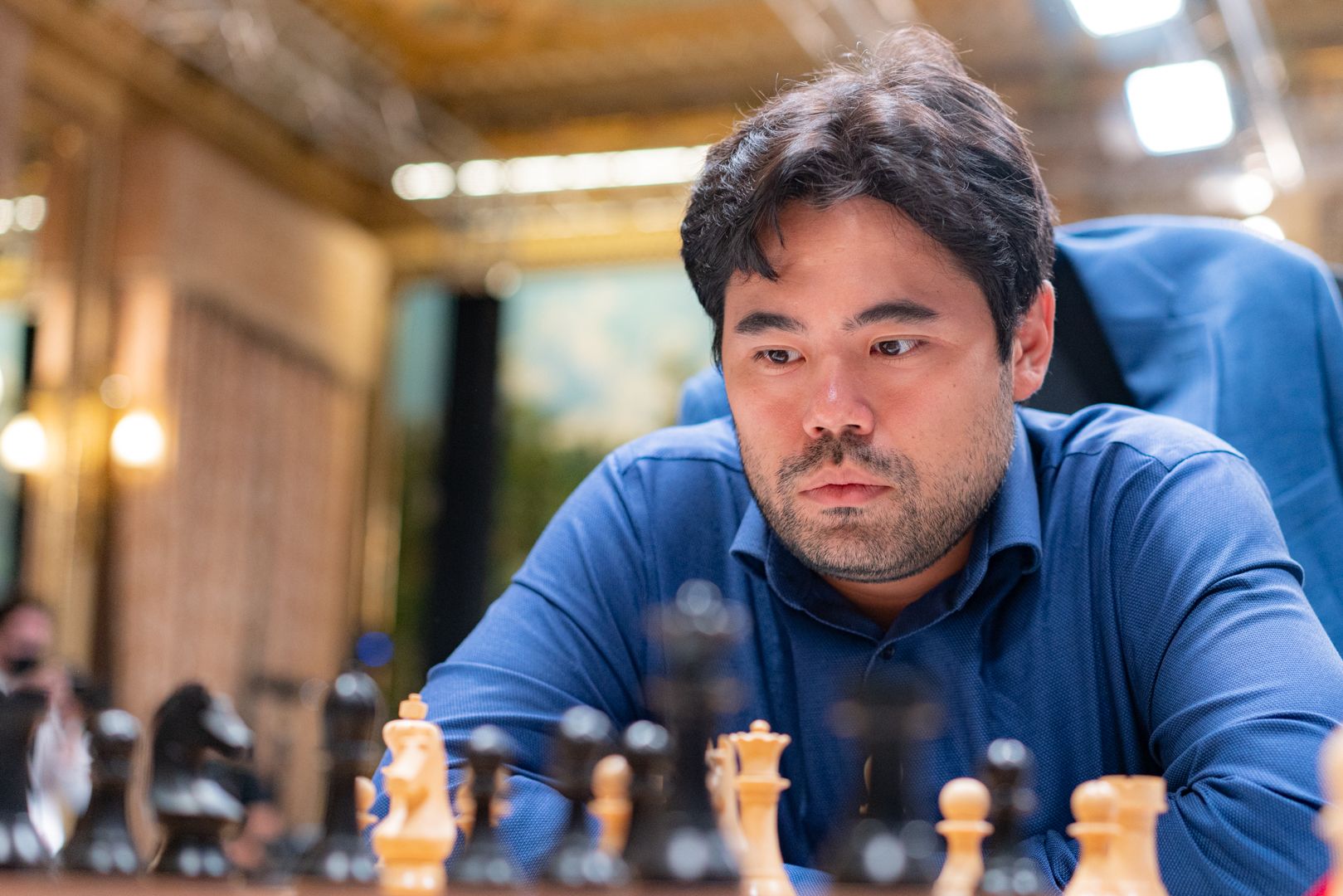 The clash between Hikaru and Ding was what one might expect a 'typical' classical game to look like. It featured the Italian Game: Giuoco Pianissimo, a preferred tool of Grandmasters who are in search of (as the name of the opening suggests) a quiet game.
Parity was maintained throughout the game, since the position was known, and comfortable for both players. Hikaru, in particular, being confident enough in his preparation that he had an hour and 52 minute on his clock after having played 26 moves! The most exciting part of the game occurred on move 36 when Hikaru calculated perfectly and sacrificed his rook to secure a draw. This had remained as the theme throughout the game: just perfect. Both players played accurate moves and left no room for the other to exploit. The players drew by agreement on move 42.
Firouzja-Caruana 0-1
Firouzja's poor run of form persisted against Caruana who justified his position as one of the favourites. Firouzja, with the white pieces, opted for the Catalan, once pioneered by Kramnik. The choice of opening by Firouzja was shocking since Caruana is known to be one of the world's leading experts on the same.
Firouzja's preparation consisted of 6.Qd3!, catching Fabiano off-guard and forcing him to think for 10 minutes on move 6. Later on, Alireza imprudently sacrificed an exchange on move 19 for a perceived advantage which was neutralized quickly by the American. The mistake haunted him for the rest of the game as Fabiano steadily pressed his advantage, forcing Firouzja to resign on move 42.