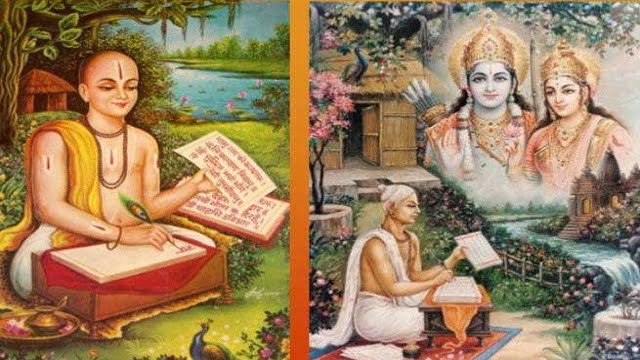 If you like Audio-Visual version of blog, here is one in Hindi, on Youtube !
There would hardly be any Hindu, who wouldn't know Tulsidas. Most of us when we remember Ram, we remember Sita, Laxman, Hanuman and also Tulsidas. He wrote "Ramcharitramanas" in Awadhi, for common people. It is bestowed with the honour, as one of 50 famous Epics of the world.
Some people believe that, he was reincarnation of Sage Valmiki who praised Lord Ram through his Epic Ramayan. There are two opinions about birth year of Tulsidas, one 1497 and other 1515. Government of Uttar Pradesh, probably accepted 1497, as the correct one and celebrated his 500th birth anniversary in 1997.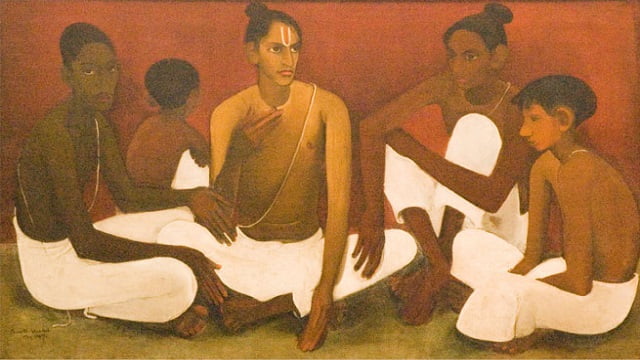 Tulsidas was born in Bramhin family of Pandit Atmaram Dubey in village Sauron, on the banks of Ganga. From birth, his life has been eventful. During his birth, his mother died. He was considered inauspicious and with heavy heart his father abandoned him. His father died soon. But their maid Chuniya took him with her and raised him till age 5, before she died. After her death, Tulsidas had to fend himself. For alms, he had to beg every day. It is believed that Goddess Parvati assumed form of Bramhin woman to feed him everyday.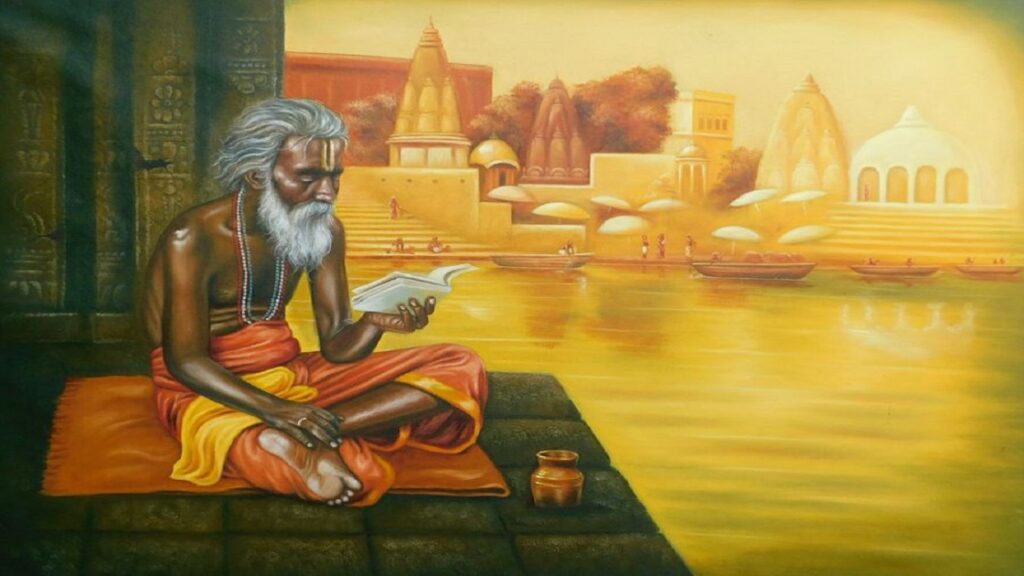 One such day, while wandering around, Tulsidas reached a temple. Saint Naraharidas who visited that temple, adopted the boy. He took the boy to his spiritual hermitage and named him Rambola. After few years of basic teaching, Narharidas handed him over to Acharya Shesh Sanatan for studies of Ved and other holy scriptures.
After spending years under the mentor-ship of Archaya, Rambola turned in to a young man with knowledge and wisdom. With Acharya's blessings he returned to his village Sauron. He started to offer discourses about life of Ram. People then started calling him – Tulsidas ! Which is now, a household name in every Indian family.
Tulsidas was married to beautiful Ratnavali, a daughter of Brahmin family. Soon, he got so engrossed in his married life that Ratnavali's friends started saying that she casted a spell on him, so much so that, made him forget about Ram. One day, when Ratnavali went to her father, he swam Yamuna to reach her father's home. He mistook a snake to be a rope, to climb up to her room. She scolded Tulsidas for this, by saying had he loved Ram, as intensely as her bundle of flesh and bones, he would have overcome mortal fears. He was shaken by her words and then he left her, never to return. He went to Prayag to renounce the worldly pleasures and to spread gospel of Ram's life.
Tulsidas started discourses on Ramayan in Hindi, the language of common people. Many orthodox brahmins objected to this, in order to keep dignity of original scripture of Sage Valmiki. He argued that, lessons from the life of Ram can be explained to common people only in their language.
It is believed that, for years Tulsidas wanted to see Lord Ram face to face. One day after his discourse, he recognized Hanuman, who was attending his discourses, in an attire of an old man. He recognized him. Hanuman told Tulsidas to visit Chitrakoot to fulfill his wish to see Lord Ram.
Tulsidas went to Chitrakoot and sat on the banks of Mandakini. He was rubbing the sandalwood on stone. That is when Lord Ram came in front of him in disguise and requested him to apply Tilak on forehead. He couldn't recognize at once. Hanuman, in an attire of parrot sitting next to him, said that Lord Ram came to Tulsidas, for tilak. Tulsidas ran towards the direction, but Lord Ram had vanished and so did the parrot. That incident changed Tulsidas. Touch of Lord Ram transformed him into a divine spirited guru. One day he got a news that his wife and her father died while rescuing people from the flood of Ganga.
After that Tulsidas decided to travel length and breadth of the country to spread gospels of Lord Ram. He traveled to many places from Vrindavan to Rameshwar. There was one incident in Vrindavan. People wondered whether Tulsidas will bow before Lord Krishna. People believe that his presence turned the Idol of Krishna in Idol of Ram. He told people that both are one and same. He argued with the scholars that, though God is formless, attribute-less and invisible, he assumes form out of love for the devotees.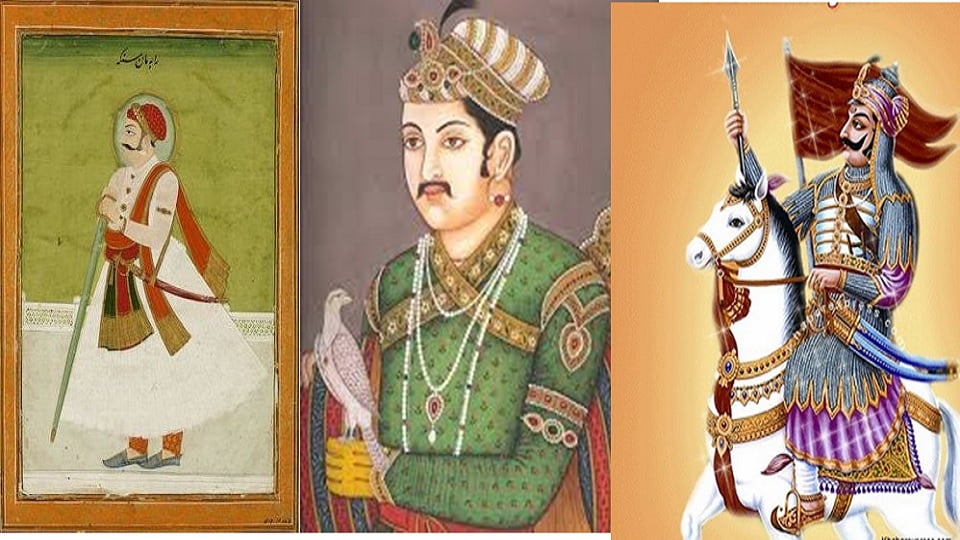 Rana Pratap, Mansingh and Akbar were Tulsidas's contemporary. There is mention of an incident where it is written that Mansingh was impressed by the words of Tulsidas and decided not to take arms against Rana Pratap.
At Rameshwar, Lord Shiva graced him by appearance and guided him to return to Varansi to fulfil mission of his life.
Tulsidas returned to Varansi. Built a hut near Asi Ghat and wrote the Epic "Ramcharitramanas". Scholars or so called custodians on holy scriptures objected to him. They asked him to drown his work in Ganga. But, he argued saying that he wanted the gospel to reach every household of this country. That too, in their own language, to learn lessons from life of Ram. Finally, they decided to keep Ramcharitramanas along with other religious scriptures near the Shivling, at Kashi Vishwanath temple, for Lord Shiva's verdict. Next morning, they found the Ramcharitramanas on top.
Tulsidas lived long. Apart from Ramcharitramanas, he is credited with Hanuman Chalisa. One of the most read and recited religious texture in India. Most auspicious occasions are graced with recitation of Sundarkand (a vivid account of Lord Hanuman's adventures and contributions in Lord Ram's life)