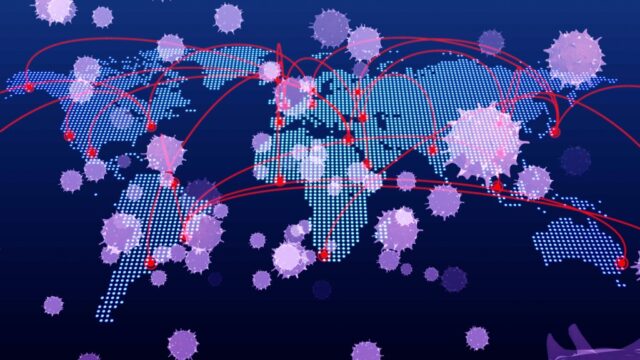 In year 2020, the world faced the worst pandemic in 100 years. No Government, NGO or smartest of the people were prepared for this. It brought almost the entire world to standstill, for better part of 2020. Resulting in economic crisis for millions of people and most countries. The year also witnessed world coming together to fight Coronavirus. These were the times when the world was pushed to the wall. There emerged heroes from common people, to help others in these unprecedented times. These are the people, who took it upon themselves to try and take the world out of this pandemic. Most health-workers stayed at work places to ensure safety of their families. They couldn't meet their families for months. Some even spent nights in their vehicle to ensure the virus doesn't spread. These are our Warriors of Pandemic. Hats off to them!
Epicentre of initial outbreak of Covid-19 was Wuhan, in China. Health professional like doctors, nurses and paramedics put great efforts to save lives of people. Early hero of this Pandemic was Dr Li Wenliang, who is our 1st hero of pandemic, who died before Covid-19, turned in to pandemic. He was the one, who warned the world about the deadly infectious coronavirus in the early days of outbreak but died of the infection from the same decease on 7th Feb, 2020. Thousands paid tribute to him on social media. On the hindsight, the world must admit that the World didn't take cognizance of the alarm raised by him.
Corona cases started rising across the globe, initially in Europe then to other countries and USA. Most countries adopted lockdown, the best possible way to break the infection chain. India too announced one, effective from 25th March, 2020. The plight of migrant workers during early days of lockdown was hallmark of lockdown. They were left to fend for themselves, forced to return to their natives. With limited mobility options, the workers were stranded any many locations across metros. There emerged our 2nd hero Sonu Sood, an actor, who had a humble beginning. He could connect well with the pain of migrant labours. He provided meals, transport facilities to thousands of these underprivileged workers and offered them transport facilities to reach home. Apart from helping the these migrants, back in April the actor also offered his hotel in Juhu for healthcare professional to stay. In his statement, he said "In the tough times that we have been living and to support the national heroes, who have been working tirelessly day and night, I open my hotel in Juhu, for all the healthcare workers. Considering the mammoth duty these heroes are doing right now, this is the least we can do for them. We are all in this together, let's all come forward and support them." He is also playing important role in arranging Oxygen and medicines to the needy patients during second wave in India.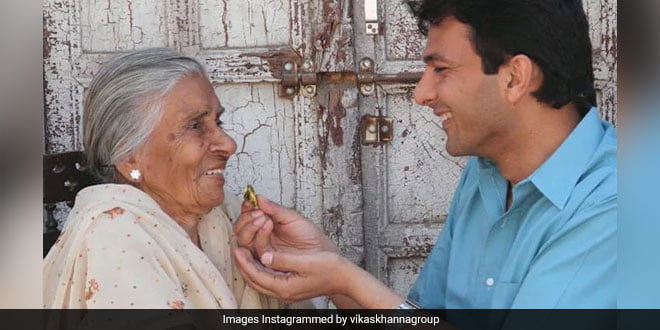 Michelin-star chef Vikas Khanna is our 3rd hero. From New York, he started the most important initiative of his life – Feed India initiative. He provided food to the marginalised and vulnerable people in remote parts of India. It started with hygienically cooked food for thousands of people. However, later switched to dry ration, due to logistical issues. He had set a simple objective that people in need should not go to sleep with an empty stomach. Through his initiative, the star chef has fed over 50 million meals across India.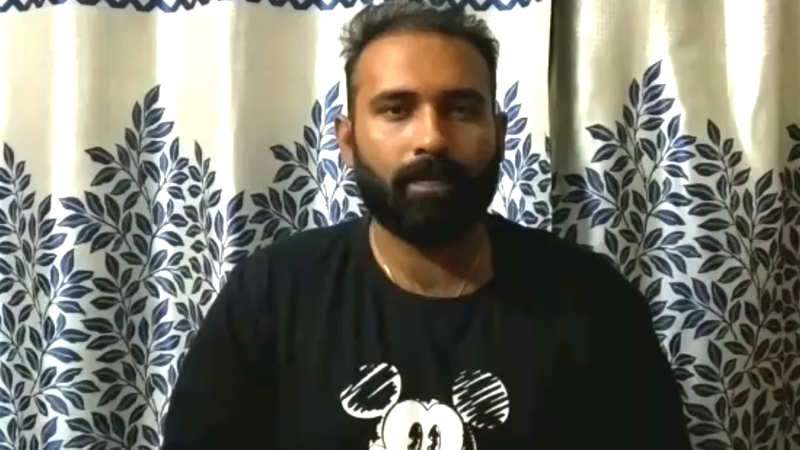 Chinu Kwatra, the founder of Khushian Foundation in Mumbai is our 4th hero. He and his foundation rose to the occasion during lockdown. They served millions of meals to underprivileged, through this period. He started with 1000 meals per day, which scaled to 10000 meals a day, through their project "Roti Ghar". He along with his family, close friends, and volunteers took upon themselves this mammoth task. During second wave, Chinu and his team are busy helping patients with Oxygen cylinders, essential medicines, hospital beds and whatever possible other help to the families of these patients.
There many others, who are contributing their bit. 26 year old, Arshi, from Sahajahanpur, who is known as "Cylinder Wali Bitiya". During early Ramzan month, she struggled to arrange Oxygen cylinder for her father. But, eventually, ensured that, her father wins over Covid. Now she has made this a mission of her life to save as many lives, as possible. She is distributing the cylinders to needy patients, on her scooter. She has distributed twenty Oxygen cylinders for free to twenty needy patients.
This pandemic is far from over. Like these, there are thousands of unsung heroes, some of them could have died helping others. Some of them are yet to emerge on the stage. We salute all of these people for their zeal and commitment to the mission of helping people win over this deadly virus.