Picture of the day !
Amongst the noise and pain of Farmer's agitation and protests on Delhi border, there was one beautiful moment captured by news agency ANI.
There is this 4 year old boy, Rehaan, distributing biscuits and bananas to the protesting farmers. Indeed a goosebump moment for many.
He belongs to farmer's family from Bihar. He lives with his family in Vaishali. Everyday, along with his father, Mehtab Alam he goes to Singu border to distribute the food packets to agitating farmers. We know there are many Gurudwaras, who have set up lungers for these agitating farmers. But, little contribution from this boy is remarkable. This speaks highly about the empathy, which he bears at this tender age.
Mehtab Alam said "There are so many farmers and we felt that they must be facing problems. So, we try to come to venue everyday and help them.
The little boy said that he would visit again to distribute bananas and biscuits. The farmers are protesting at Delhi's Singhu border for three weeks now. Before their united call "Dilli Chalo", they were protesting locally in Punjab.
Farmers are agitating against the three farmers law passed by Government. There have been reports of unfortunate deaths also, reported during this long agitation. There have been many rounds of talks between agitating farmers and the Government, but have failed to yield fruit.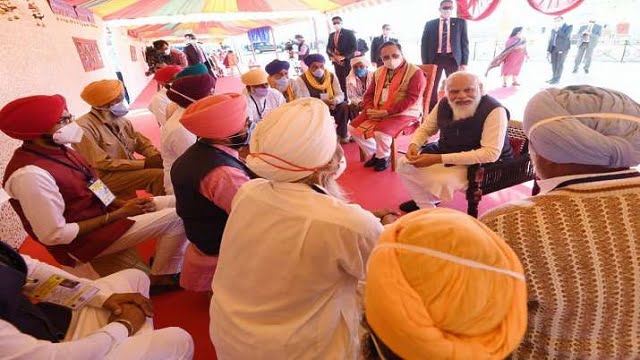 Hope the intervention by Prime Minister Modi, resolves the situation and an end is brought to this painful agitation.